Myrtle Farm bases its philosophy and methods on the approach developed by Maria Montessori, an Italian physician who was a pioneer in the field of early childhood education. She based her program on careful observation of the needs and interests of children who were free to choose among a variety of activities in a carefully prepared environment.
A Message From
Our Director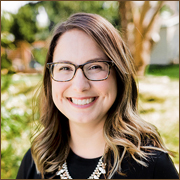 It is my pleasure to welcome you to our wonderful, unique Montessori farm school. We are grateful to be a part of sharing this very special place with families for more than 30 years.

 

At Myrtle Farm, we allow children to learn and explore in an environment that fosters confidence, independence, and respect for all living things. Our warm and talented staff utilize proven practices that focus on the strengths and support the challenges of every child, while honoring their inner blueprint. Every child has a unique learning plan that is developed through careful observation of their needs, interests and developmental readiness. The children learn empathy as they care for our farm animals and tend the garden, while simultaneously gaining real hands-on experience with the science and cultural topics we introduce in the classroom. 

 

I welcome you to come tour Myrtle Farm Montessori School. During your tour, you will meet our staff, observe our students, and feel our passion for Montessori early childhood education. Myrtle Farm really is a unique and special place. We look forward to welcoming your family. 

 

Maria Alvarez

Owner & Director 
Our Mission Statement
What We Stand For
Myrtle Farm Montessori School is grounded in Maria Montessori's foundational principles of following the child, supporting children's independence, and developing concentration for children aged 3-6 years old. We prescribe to the constructivism theories of children's cognitive development. At Myrtle Farm, the whole child is respected, and social and emotional learning is valued as highly as academic success. In our farm school environment, children build empathy and learn to care for themselves, others, and their environment. Our goal is to help children build healthy self-confidence, self-discipline and develop a curiosity and love of learning that will prepare them for whatever their life's purpose becomes.
Myrtle Farm Montessori has occupied this site since 1989. The school was founded by owner/director Krista Ericson and Ellen Docili, two highly experienced Montessori educators. Under their leadership, the main purpose-built school building, farm grounds, and gardens were established. A committed Montessori leader, Krista went on to become an important driving force in the team that ultimately led to the creation of the only public Montessori Elementary school in our local area, Eagle Peak Montessori Charter school.
Stemming from Krista's role as both an adult and child educator, the current Director Maria Alvarez was introduced to the special place that is Myrtle Farm. She had experienced the school from multiple perspectives, initially discovering the school as a family member when her younger brother attended. As Maria found herself becoming disillusioned with the traditional educational approach, she updated her college education major to include an emphasis in Montessori education. As an adult learner in the St Mary's teacher training program, she benefited directly from Krista's extensive Montessori experience. When the property became available in 2013, Maria was thrilled to continue offering the highest quality Montessori preschool program possible in this unique environment.
Our Vision
Teaching the Leaders and Thinkers of tomorrow
The Myrtle Farm Montessori School provides a loving farm school environment for children aged three years through kindergarten. Like Maria Montessori, we believe "that within the child lies the fate of the future." We support children in developing the independence, concentration, confidence, empathy, and curiosity that will help them become the peacemakers, the problem solvers, and tomorrow's leaders.